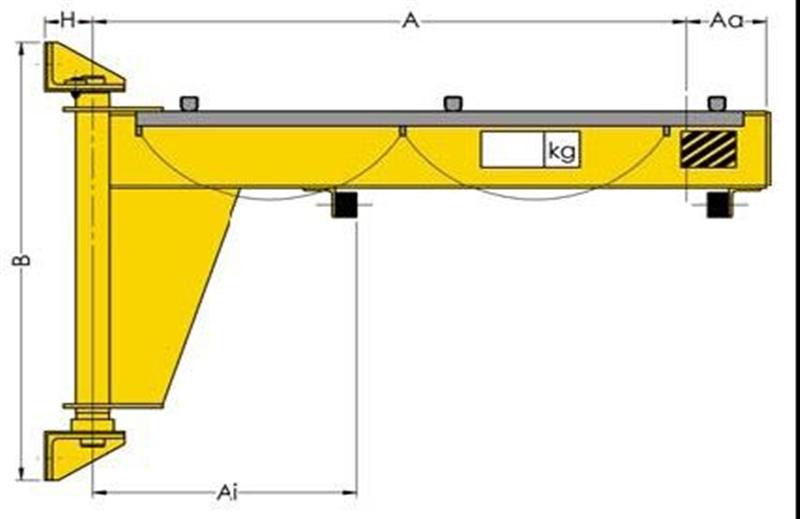 Wall / Cantilever Mounting Jib Cranes
When looking for a lifting option for a smaller space, one should look to the option for Jib Crane. This crane is an excellent choice, as it is strong and versatile, robust and flexible. The tough construction of the jib boom ensures that it will not wear out. These cranes can be used for material and machinery loading-unloading small assembly jobs, localized fitting etc.

Full cantilever Jib Cranes is the next category among the Jib Cranes. These Cranes are designed for mounting on to walls or columns to serve a 180-degree arc. They can be used under an overhead bridge crane if adequate head room is provided.
Note: Required structurally adequate wall or column to support jib crane.
Available with our Ranges :
Capacity : 0.5 Tons Onwards
Span : Up to 30 meter
Lift : 0.5 meter to 20 meter
Wall / Cantilever Mounting Jib Cranes