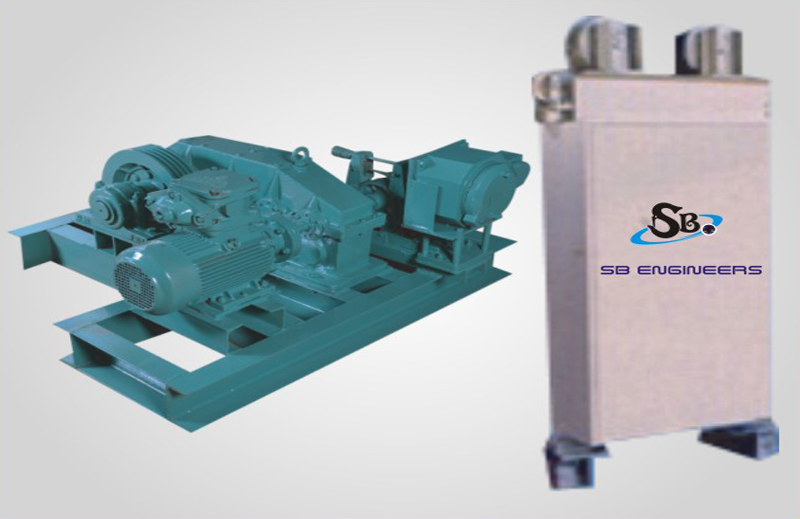 Counter Weight Type
The Counter/balancing weight type goods lift is having lifting machine with drive pulley, helical gear box, motor and break. The lifting m/c is mounted at top in m/c room. The lifting is with four rope construction and each rope has four fall construction. This special arrangement is made considering heavy loading and continuous operation.
The design of this type goods lift is operated by separate four fall wire rope. Hence incase of one wire rope broken out of 4 falls, the cage will be not fall.
Cage
The cage is made of rolled steel sections and sides are covered with bumped sheets. Cage top is covered with M.S. Sheets and bottom is covered with chequered plate for antiskid property. Collapsible doors are provided on cage as per entry and exit position. The cage is being guided with rollers on "T" guide rail. Antifriction bearings are provided for smooth and efficient traveling with low friction and longer life.