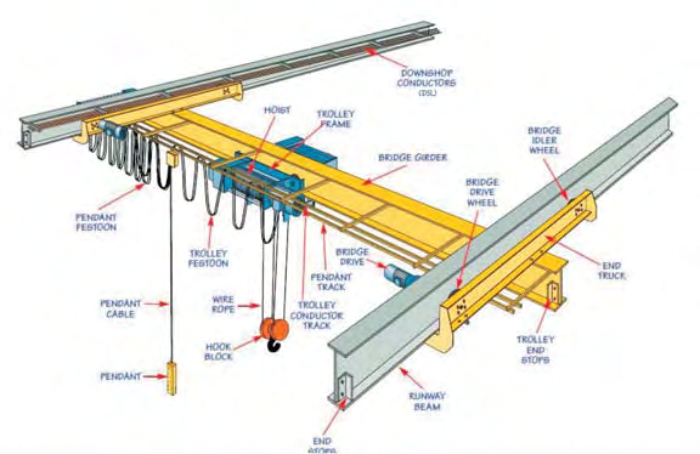 Under Slung / Under Hung / Suspension Type Crane
These under slung/Suspension Cranes are used in the areas where there is no option of the supporting steelwork beneath the floor. The track for such cranes is held by the roof structure or by the pillars. These cranes required less space and run on the lower flange of the crane runway. This flange is placed directly on the ceiling and is highly profitable in terms of judicious use of space. We manufacture these in compliance with the requisite industry standards.
Optional Features

SHROUDED BUS BAR SYSTEM
Variable speed through VVF Drive
Soft starter
Slipring motors
Wireless Radio Remote control operated
Shrouded DSL system for power feeding
Flameproof cranes
SHROUDED BUS BAR SYSTEM
Shrouded Bus bar systems are used for the electrification of mobile equipment. Shrouded Bus bar is a safe, economical and low maintenance way to solve mobile electrification requirement. Systems can be designed to accommodate 60 to 1200 Amp.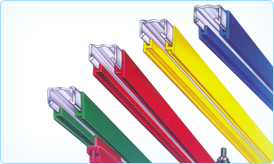 Under Slung / Under Hung / Suspension Type Crane